Jumbl Wireless Weather Station
| Feature | Support |
| --- | --- |
| Inside / Outside temperature | / |
| Min / Max temperature | / |
| Wind speed / direction | / |
| Wind gusts | |
| Inside / Outside humidity | / |
| Dew point | |
| Rainfall | |
| Wind chill | |
| Forecast | |
| Barometric pressure | |
| Charts | |
| Wifi connection | |
| USB connection | |
| Internet upload | |
| Separate sensors | |
| Solar powered sensors | |
| Programmable warnings | |
| Mobile app | |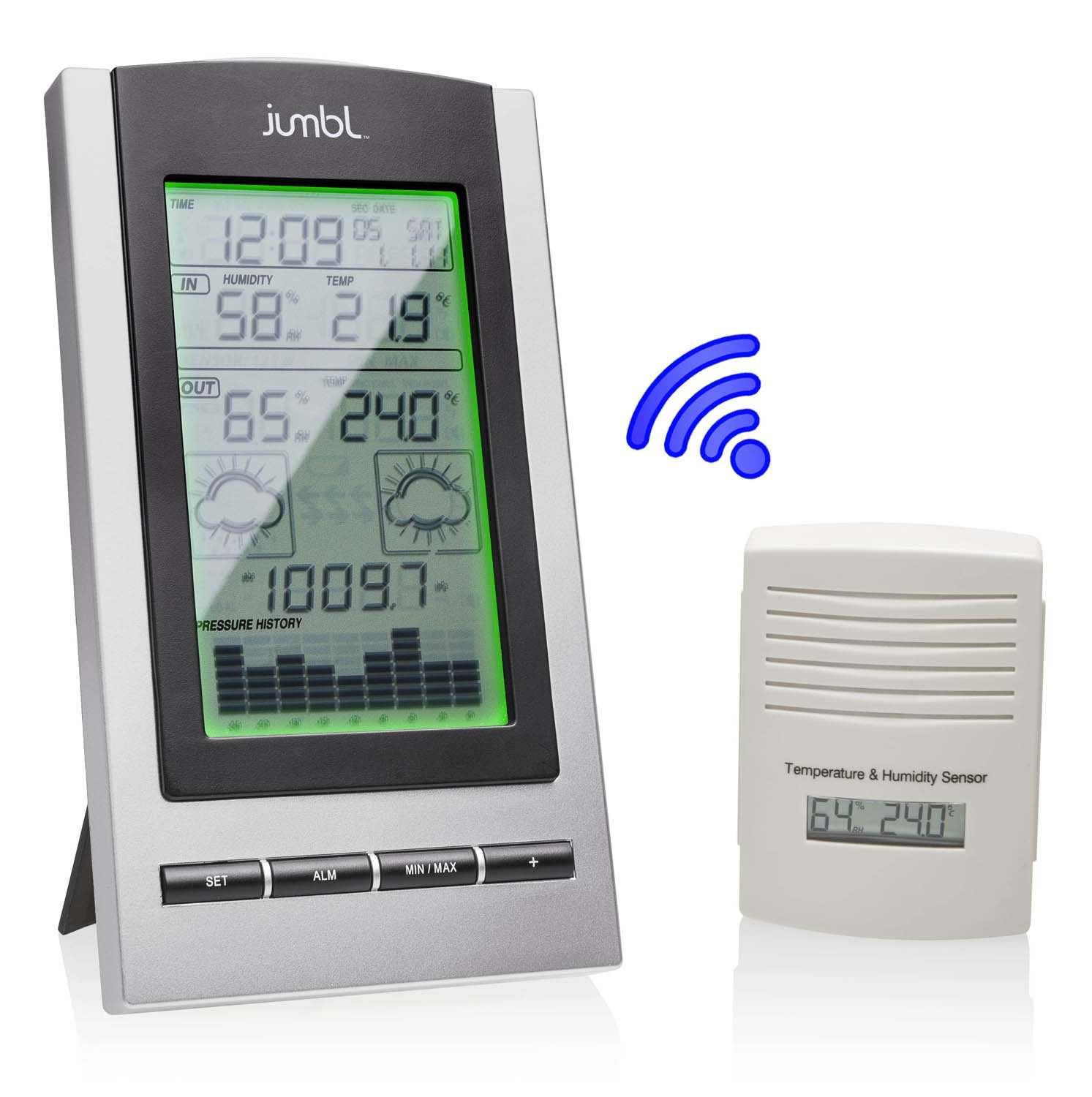 Set up
The Jumbl set up is very simple, it has a single battery powered sensor that can be mounted to an outside wall. It wirelessly transmits the conditions to the indoor console. The display console can be easily wall mounted or placed on your desktop. During our tests we found the sensor has an excellent transmission range - with no issues passing through walls.
Features
The Jumbl is a simple weather station including the basics of temperature, humidity, dew point and barometric pressure. It also gives a forecast based on the barometric pressure changes. If you only need these readings then the Jumbl is a good attractive and well made unit. A nice touch is the 24 hour pressure history chart to track trends in air pressure. Soft backlighting makes the weather station easy to view even in the dark.
Conclusion
For simplicity this unit can't really be beaten, both in set up and usage. While it lacks the features of higher end models it makes up for it with a very reasonable price and it's attractive simple package.