BENETECH LCD Digital Wind Speed Scale Gauge Meter Anemometer
| Feature | Support |
| --- | --- |
| Inside / Outside temperature | / |
| Min / Max temperature | / |
| Wind speed / direction | / |
| Wind gusts | |
| Inside / Outside humidity | / |
| Dew point | |
| Rainfall | |
| Wind chill | |
| Forecast | |
| Barometric pressure | |
| Charts | |
| Wifi connection | |
| USB connection | |
| Internet upload | |
| Separate sensors | |
| Solar powered sensors | |
| Programmable warnings | |
| Mobile app | |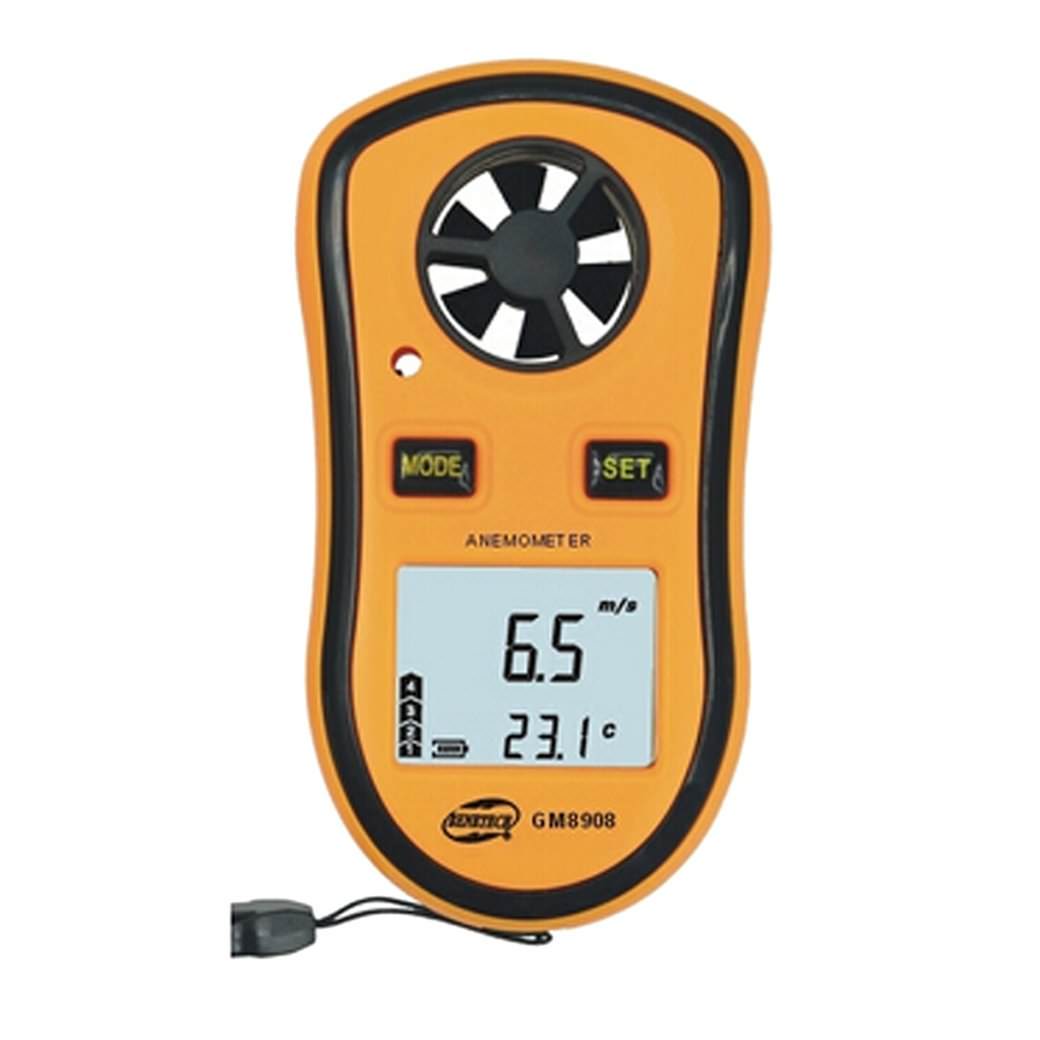 The BENETECH GM8908 is a LCD digital wind speed and temperature meter with a range of 0 to 90km/h or 0 to 30m/s or 0 to 55knots or 0 to 65mph with a quoted accuracy of +/- 5%. Air temperature is measured from -10 to 45 degrees Celsius or 14 to 114 degrees Fahrenheit with an accuracy of +/- 2 degrees C.
It features a low battery indication and auto power shut off if there is 14 minutes without any operation. It can be used at night with the backlight. You can view maximum, minimum and average wind speeds. The air velocity sensor is a plastic impeller with magnetic induction. The temperature sensor is a NTC thermometer. The unit is powered by a single CR2032 3V battery.
This is a great anemometer at a reasonable price we highly recommend it.