LCD Digital Temperature Humidity Meter Thermometer
| Feature | Support |
| --- | --- |
| Inside / Outside temperature | / |
| Min / Max temperature | / |
| Wind speed / direction | / |
| Wind gusts | |
| Inside / Outside humidity | / |
| Dew point | |
| Rainfall | |
| Wind chill | |
| Forecast | |
| Barometric pressure | |
| Charts | |
| Wifi connection | |
| USB connection | |
| Internet upload | |
| Separate sensors | |
| Solar powered sensors | |
| Programmable warnings | |
| Mobile app | |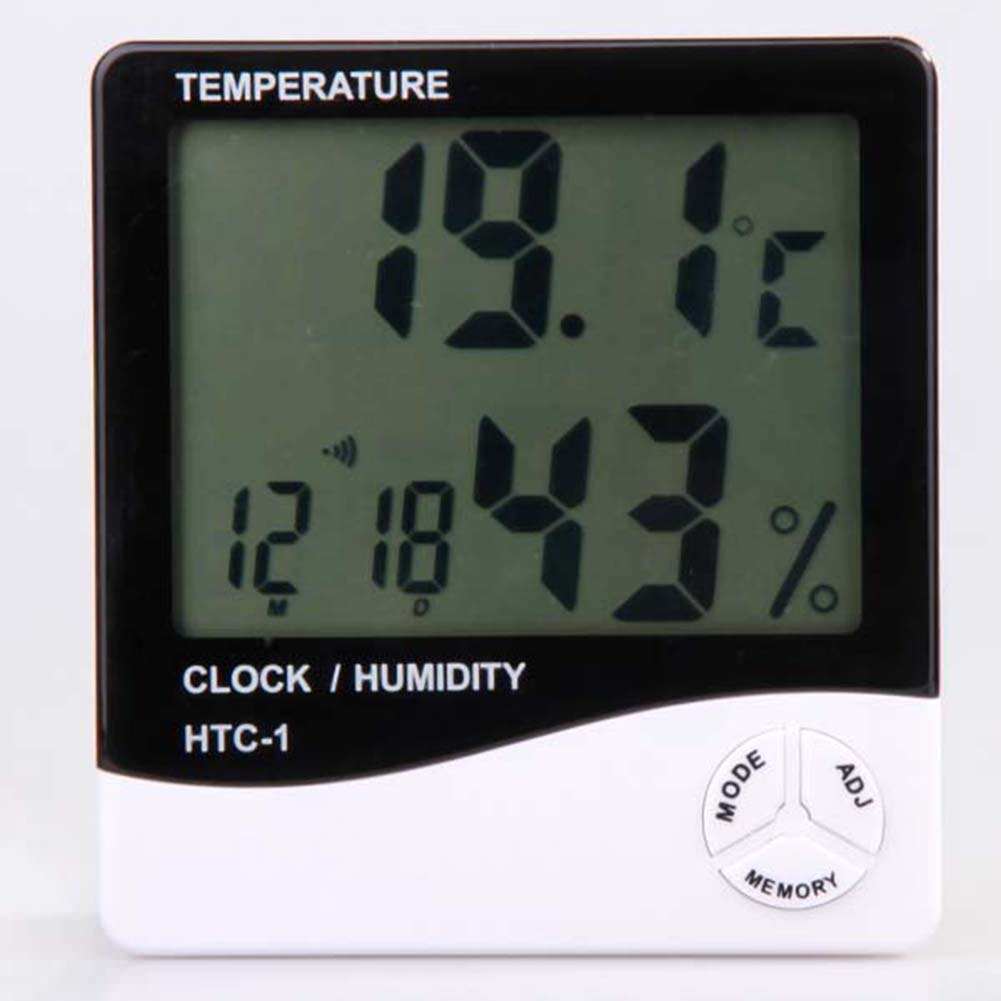 This is an incredibly cheap LCD digital thermometer and humidity meter with clock for use indoors. You can choose between 12 and 24 hour display formats, and choose either degrees Celsius or Fahrenheit for the temperature readings which are displayed to a tenth of a degree. Pressing the memory button will display the maximum and minimum temperatures for the last 24 hrs.
The operating temperatures are from -10 to +50 degrees C and the humidity range is from 10 to 99%.
We recommend this indoor thermometer with humidity, for the very low price you cannot go wrong.