Smart Effects Technoline WS6830 Radio Controlled LED Weather Station
| Feature | Support |
| --- | --- |
| Inside / Outside temperature | / |
| Min / Max temperature | / |
| Wind speed / direction | / |
| Wind gusts | |
| Inside / Outside humidity | / |
| Dew point | |
| Rainfall | |
| Wind chill | |
| Forecast | |
| Barometric pressure | |
| Charts | |
| Wifi connection | |
| USB connection | |
| Internet upload | |
| Separate sensors | |
| Solar powered sensors | |
| Programmable warnings | |
| Mobile app | |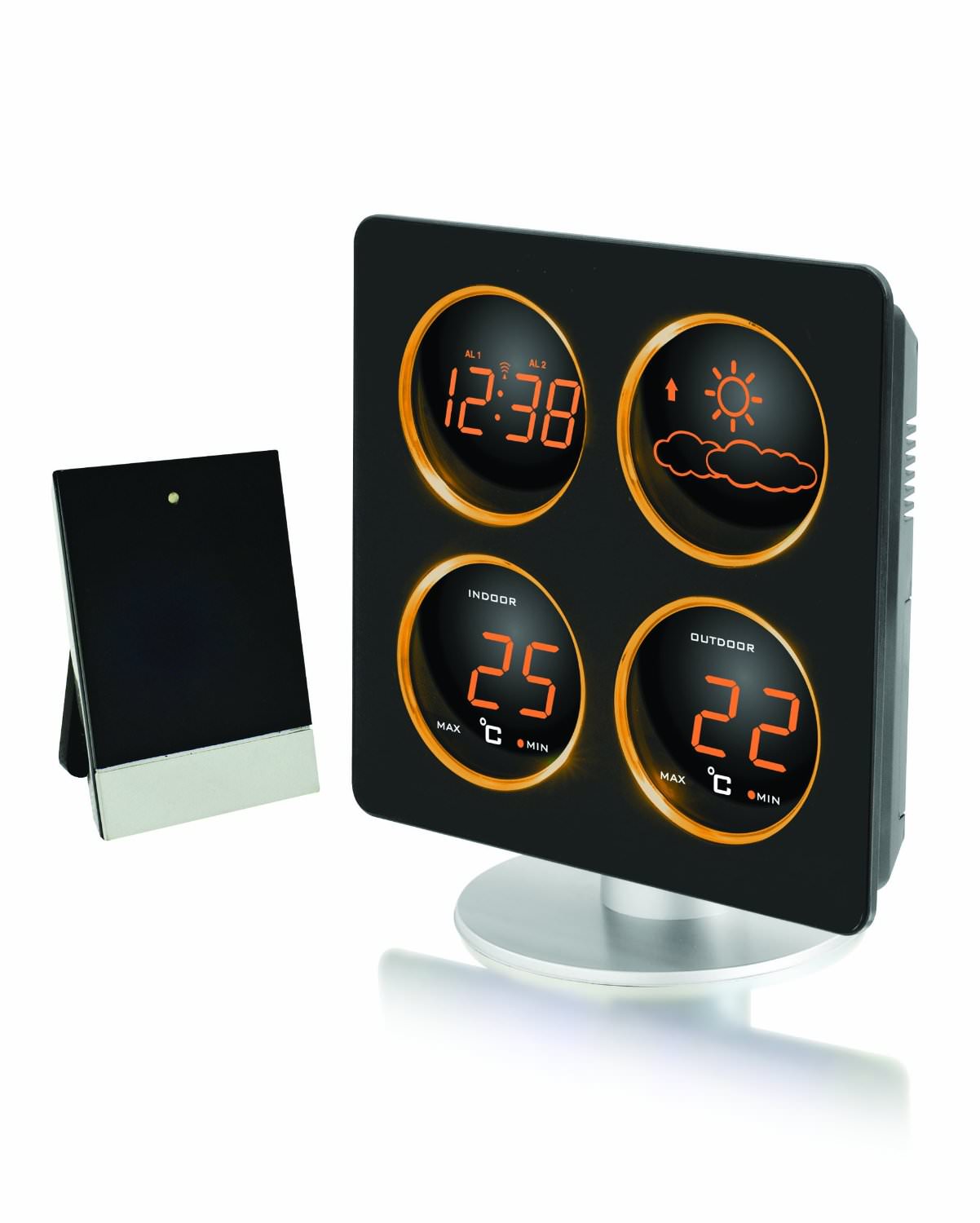 Set up
The radio controlled clock picks up the signal from the UK transmitter in Cumbria. There is a single temperature sensor to fix to a sheltered outdoor wall. We suggest it is well sheltered as it does not look particularly weather proof.
Features
This weather station has an amber LED backlight display that is adjustable to two brightness levels and is easily read in a dark room. The weather station measures both indoor and outdoor temperatures in degrees C only and to the nearest degree with no decimal places. It also records the maximum and minimum indoor and outdoor temperatures. There is a forecast indicator to display trends in the weather.
Conclusion
We would mainly recommend this unit for it's attractive looks which distinguish it from some similarly featured units. However take care with the outside sensor, it doesn't look as though it can handle rain and would be best kept in a dry place. If you need barometric pressure or more accurate temperature readings then you may need to look else where.