Technoline WS 6650 Premium Wetterstation
| Feature | Support |
| --- | --- |
| Inside / Outside temperature | / |
| Min / Max temperature | / |
| Wind speed / direction | / |
| Wind gusts | |
| Inside / Outside humidity | / |
| Dew point | |
| Rainfall | |
| Wind chill | |
| Forecast | |
| Barometric pressure | |
| Charts | |
| Wifi connection | |
| USB connection | |
| Internet upload | |
| Separate sensors | |
| Solar powered sensors | |
| Programmable warnings | |
| Mobile app | |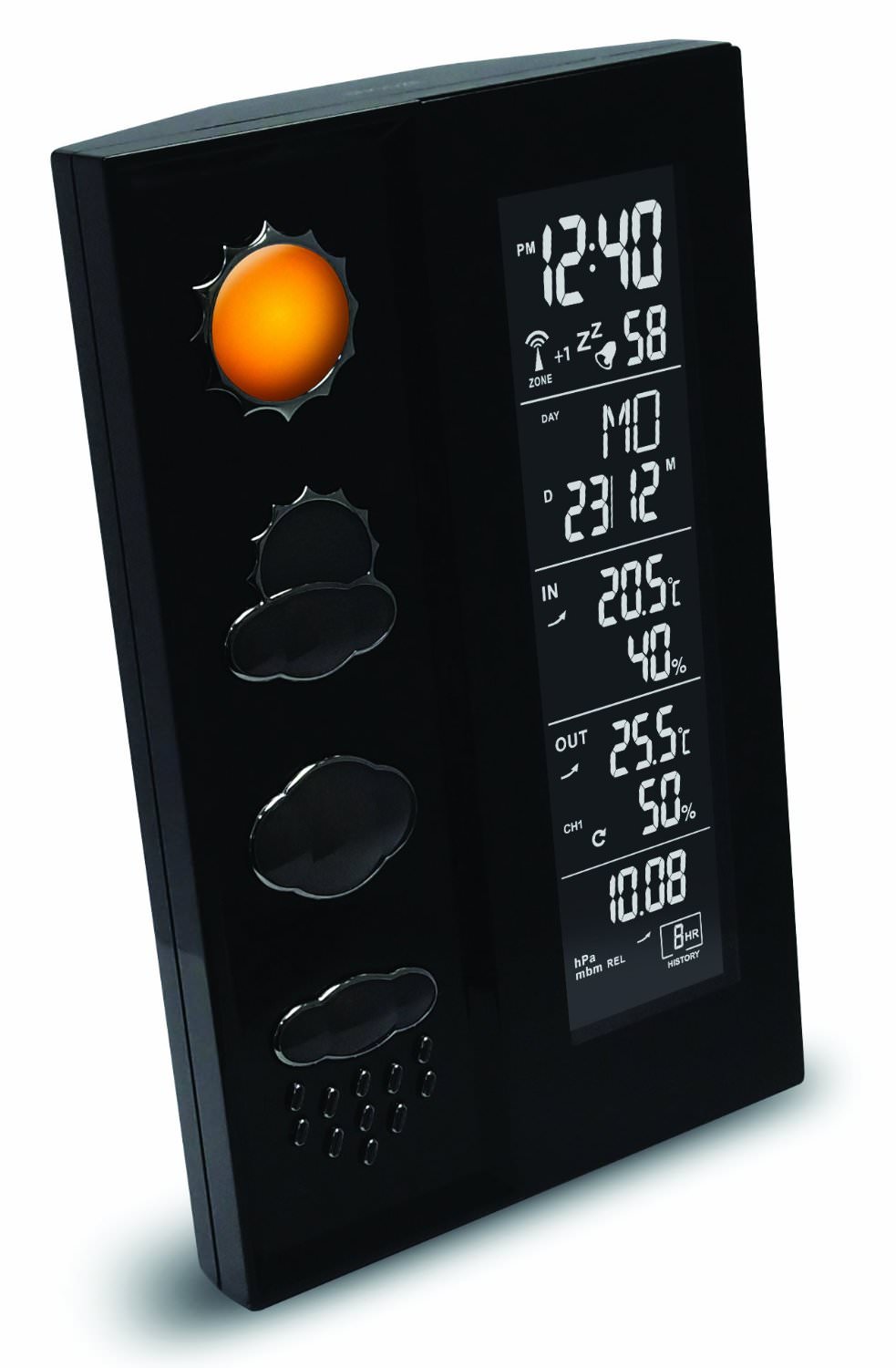 Set up
The set up is very simple, attach the single temperature and humidity sensor to an outside wall. The main console is well presented and lives up to the premium description, it can be desk or wall mounted.
Features
The Technoline WS 6650 Premium Wetterstation has basic temperature and humidity features plus barometric pressure and a forecast based on the trend in pressure. The main console stands out because of it's attractive design that is easily viewed even at night.
Conclusion
We recommend the WS 6650 as a simple good looking weather station, a bit pricey though for the basic set of features.